Certain filters will block events from displaying in your reports. Check these are disabled / removed to solve this issue.
Google Analytics will allow you to filter your view but sometimes the events we push are seen as bot traffic.
First one to check is "Exclude all hits from known bots and spiders" is unticked on your view: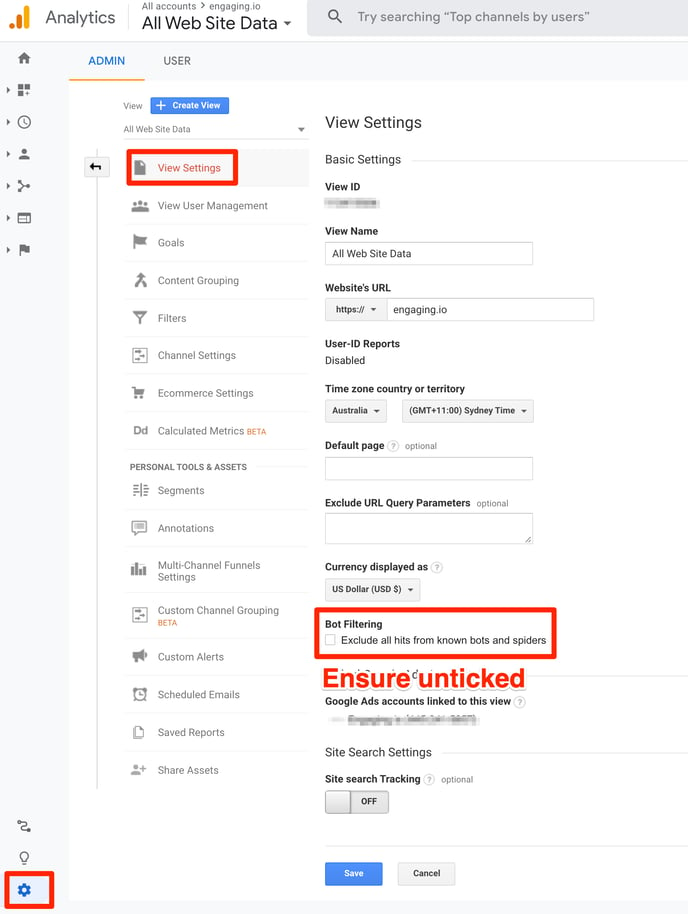 Custom filters:
You can also add your own custom filters. Also have a quick look here to see if anything else has been setup here that could be filtering the events from your view.