Learn how to configure GA4 Events with Google Analytics & HubSpot.
This document guides you on how to setup GA4 events for Analytics Amplifier.
1. Create a GA4 property in your google analytics account. (refer to this doc)
Create new property
Admin → GA4 Setup Assistant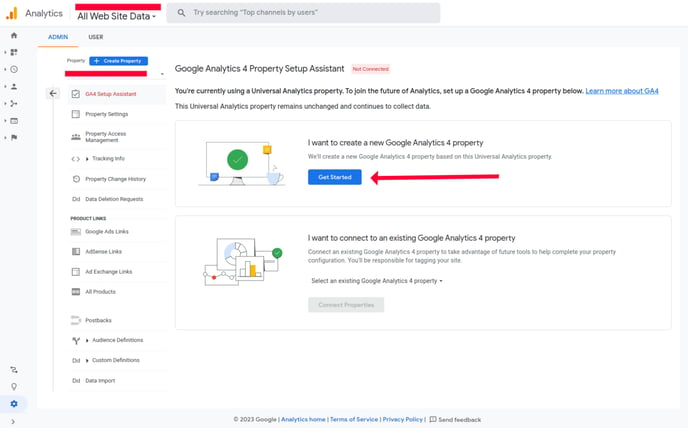 Add data stream
Admin → Data Streams and click the Add stream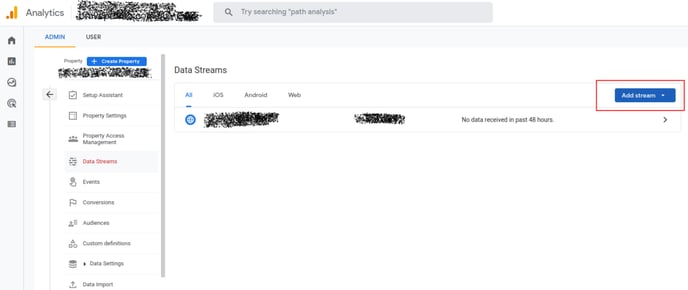 Add your data stream and there you will have the measurement id

Open your data stream by clicking arrow on the right, you will see your data stream configuration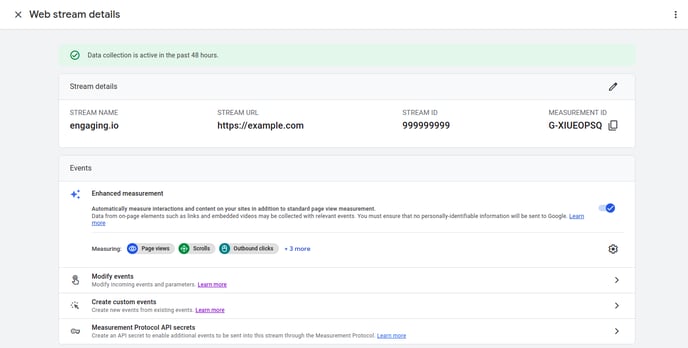 Note down the Measurement id
In same screen, click on "Measurement Protocol API secrets" to create new API secret
Note down the new API secret value.
2. Login into your analytics amplifier account.
Under the google settings, select Google Analytics version 4.

Please fill the API secret field and the measurement id that are copied from google analytics 4 property.
Below next, you can enable/disable your hubspot default events.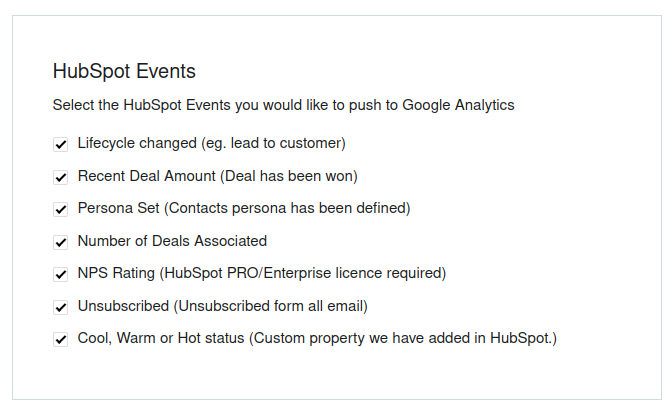 In the next section, you can map your hubspot custom events to GA4 events.

Ex: If you add the first custom event, it will trigger when the hubspot custom event 1 is fired. You will add the GA4 event name which will map to hubspot custom event 1. Also you can give a name for the parameter of the event.
These data will be captured by google analytics 4 under event name and the parameter name you defined here. The hubspot event value will be posted under the parameter name.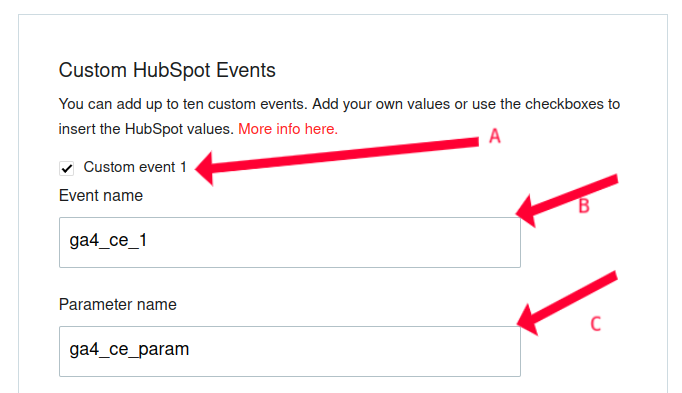 A - Enable or disable the event (Disabling this will not post any event data which comes from hubspot event 1 to GA4)
B - Event name in GA4
C - Parameter name
3. Log into hubspot portal and set the property to trigger the custom event 1
4. Open your real time report from the GA4 property and you should see the event has captured from google analytics 4
Goto google analytics real time report (Reports -> real time)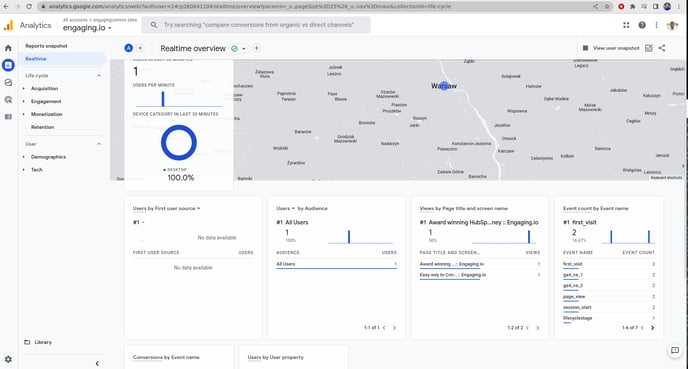 Check the 'Event count by event name' graph (right bottom corner of the screenshot).
You can use these events in your reports by creating custom dimensions in GA4.
Goto your GA4 property in google analytics.
Navigate to Configure -> Custom definitions -> Create custom dimension

Fill the form with your custom dimension

To create custom events,

Configure -> Events -> Create events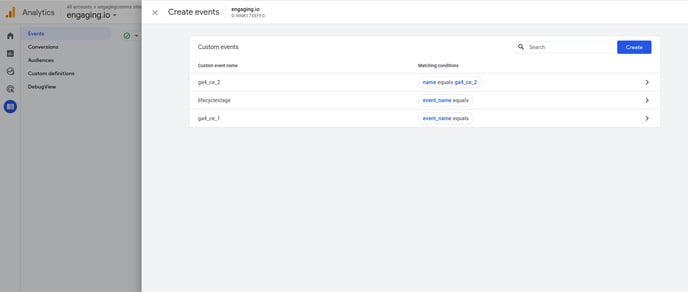 Thanks.