We're sad to see you go! Follow these steps to fully disconnect your account.
Our APP works a little different to most. When it is first connected to SendGrid we create a web hook for you on your SendGrid account which notifies us of events to process. These need to be de-activated otherwise you will continue to send email data to Mail Sync.
Step 1: Disable or remove SendGrid web-hook
Log into your SendGrid account and go to:
Setttings
Mail Settings
Event web hook
Disable and remove the web hook URL: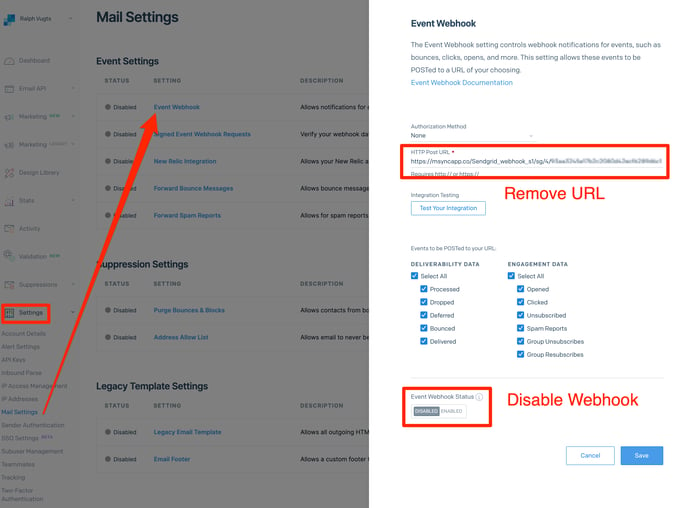 Step 2: Remove our APP from HubSpot
Log into your HubSpot account and then go to:
Settings
Integrations
Connected APPS
Find Mail Sync in the list
Click "Uninstall"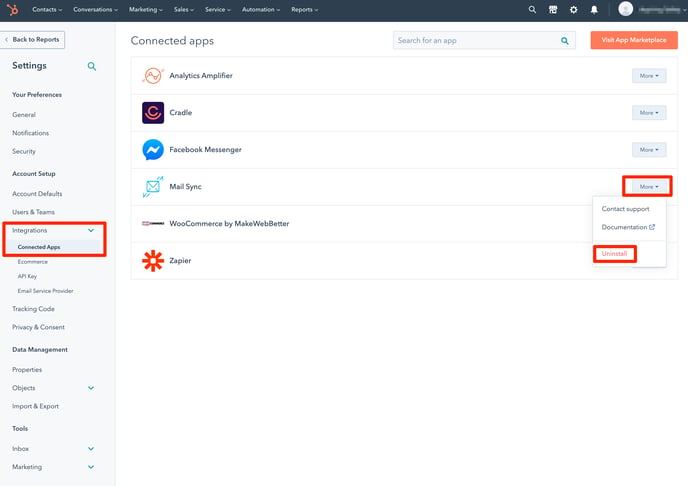 Step 3: Let us know what sucked
Just kidding! But really we'd love to know why Mail Sync wasn't a good fit for your business or any missing features that you require. It helps us plan future features for the APP.
Be brutal! We can take it. Fill out the form here.