So you have connected everything up? Nice work! Check out the guide below on the ins and outs.
Where to find SendGrid Events in HubSpot
Once events have been pushed to HubSpot you can easily filter contacts by these events. Expand the details out on the contacts timeline to get even more info on the event.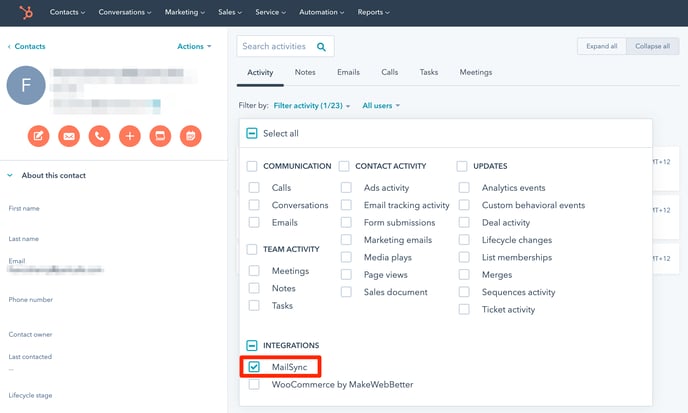 Tip: Ensure "MailSync" is ticked on the timeline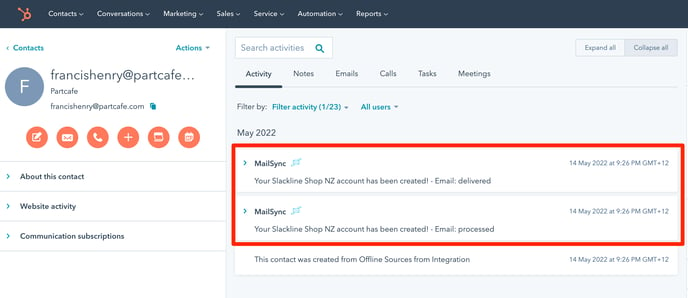 Segmenting HubSpot Contacts
Once events have been logged to HubSpot you can also easily segment by several data points that are stored on the contacts timeline.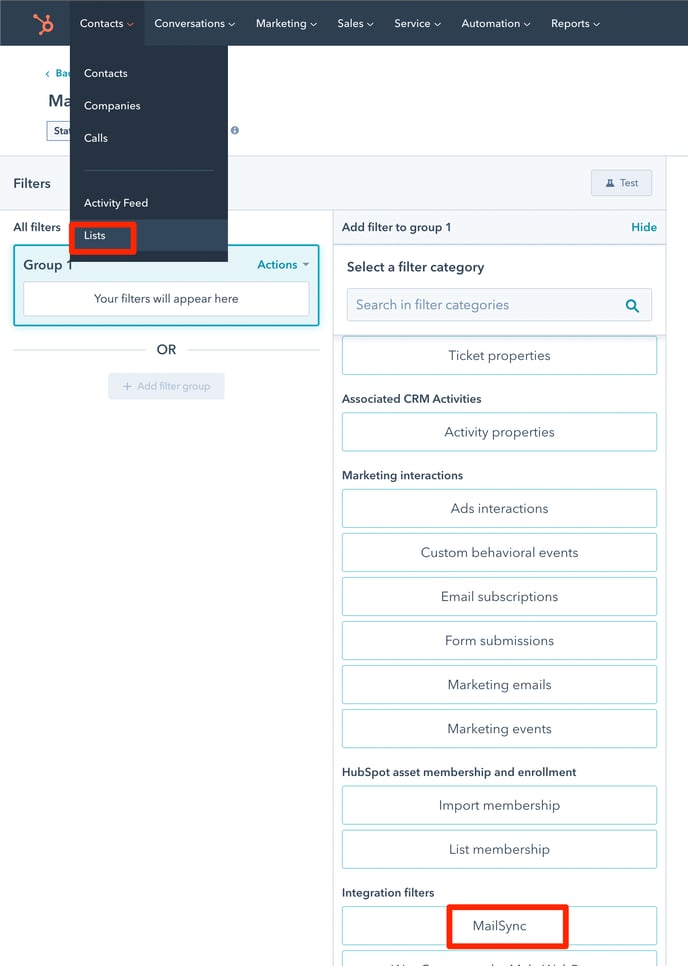 The properties below can be used for segmentation and workflow automation in HubSpot.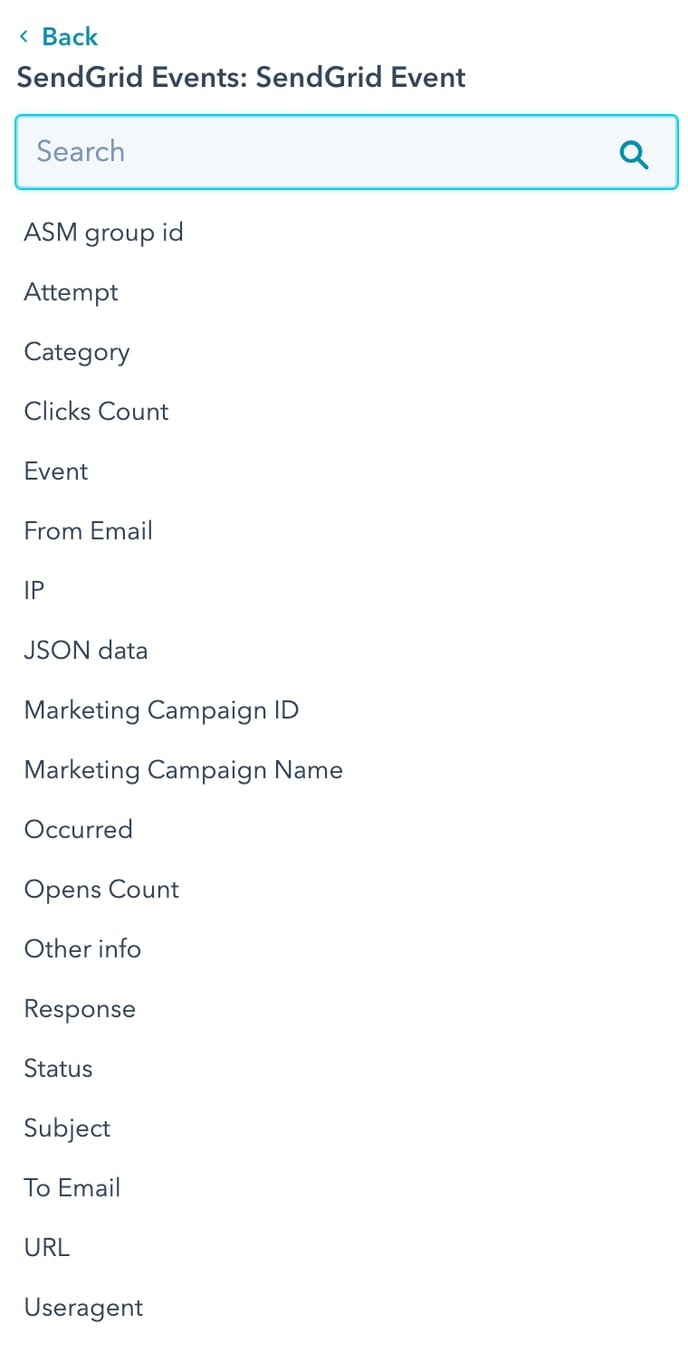 SendGrid Customisation
Only interested in certain events? No problem! You can customise Sendgrid to only send particular events to HubSpot.
Log into your SendGrid account and go to your mail settings: https://app.sendgrid.com/settings/mail_settings