Automate / report on SendGrid events that have Sync'd to HubSpot
When MailSync creates timeline events you can also target several data properties on these events to create lists and workflow triggers in HubSpot.
Under the list builder tool you will see "MailSync" as an option: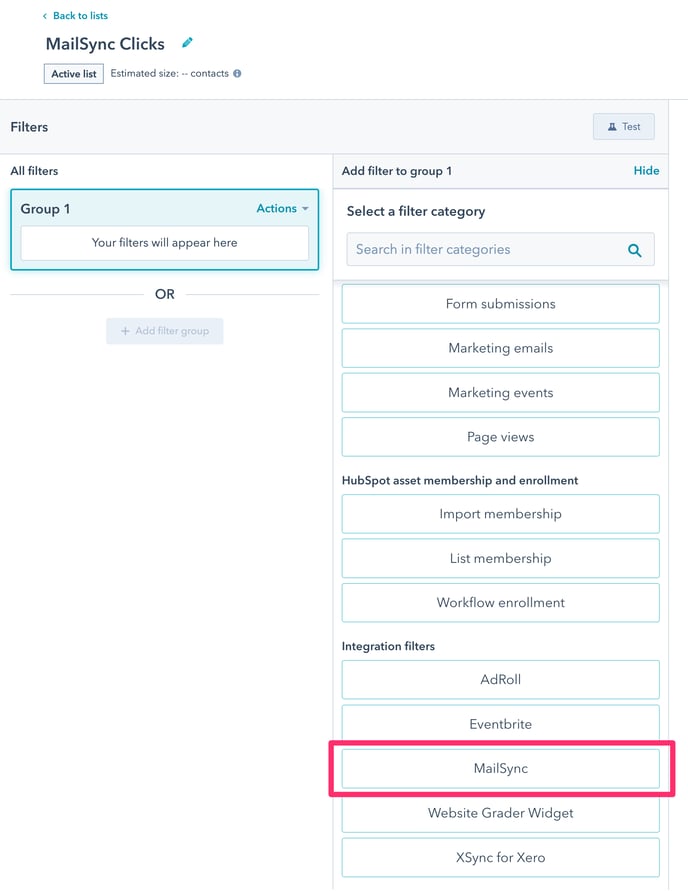 You can now select any of the properties below to build out your list:

Eg. Event = Click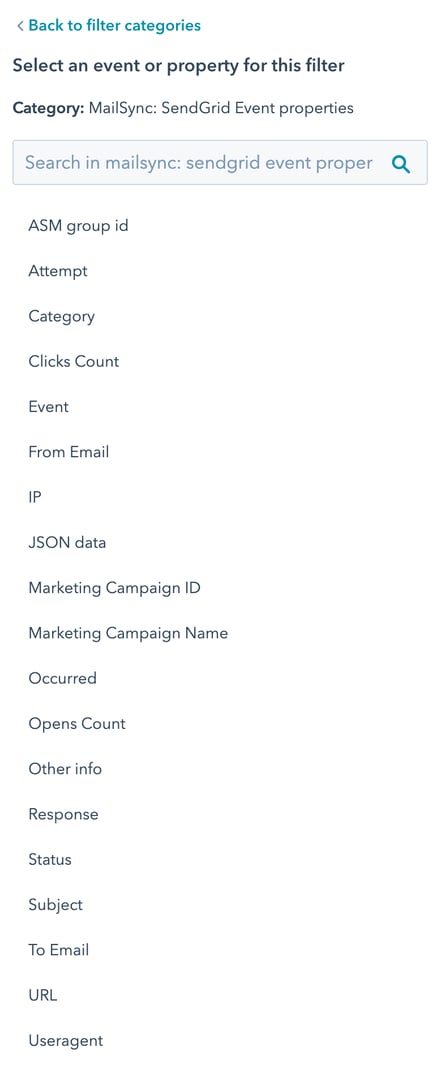 Once you have your list you can use this for workflow triggers.

If you want to report on certain events. You can look at creating properties on the contact record and then set them when a workflow triggers.