Creating Audiences in Google Analytics is a great way to target your visitors with ads. Combine the audience builder with HubSpot data and you will start to see significantly improvements in conversions.
First of all you will need to decide what kind of audience you want to target. Do you want to target warm & hot leads? Create look a like audiences based on recent customers who purchased?
The options are endless once you start to add in custom events.
How to create an Audience in Google Analytics
Once you have decided creating an audience is very straight forward. You can create Audiences in Google Analytics here:

Admin >> Property >> Audience Definitions >> Audiences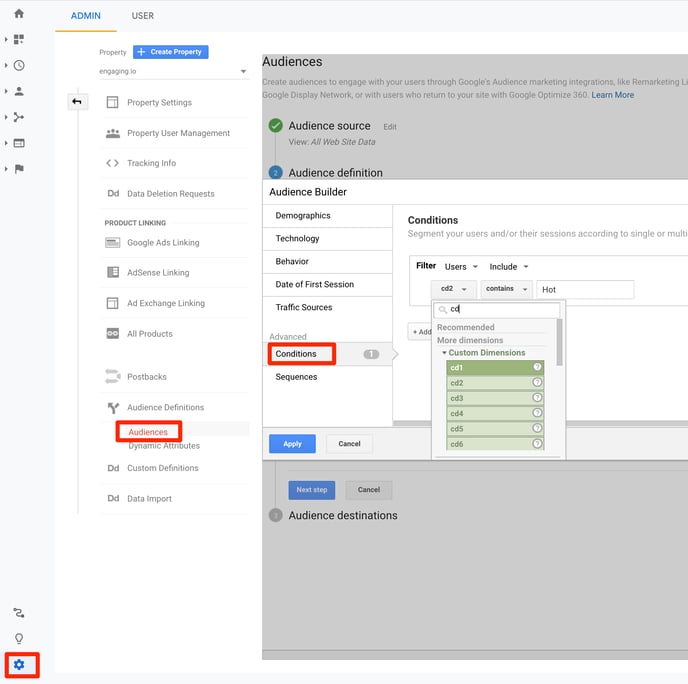 Under "Conditions" you can define who will be included. Custom Dimensions can come in very handy here. Or even apply event actions / labels here to quickly pick out the high value users you would like to target.
Destinations
Once you have created your conditions you can then push your custom audience directly to Google Adwords as well as Analytics (you will need to connect Adwords and Analytics together first)
Super handy!

Checking out your handy work
Now give it a little time and jump into your Audience report and take a look at the numbers: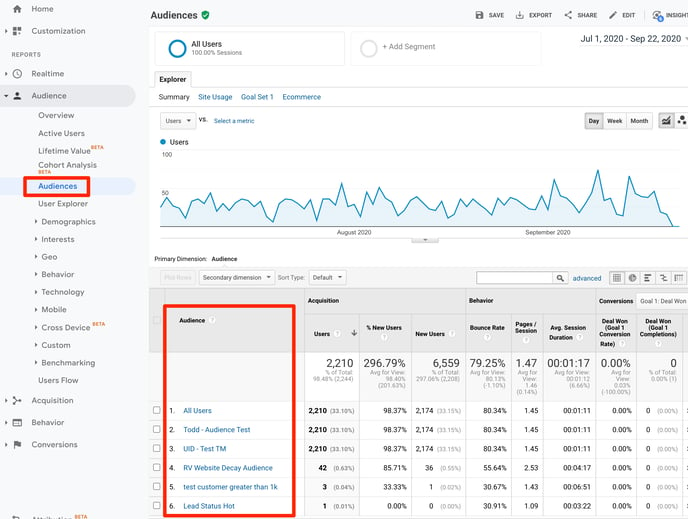 Woohoo Stats!