Custom Dimensions & Reports
Once you have setup and started pushing custom dimensions to Google Analytics you can start to filter your reports with these metrics.
Simply select a report and then add select your desired custom dimension under "Secondary Dimension"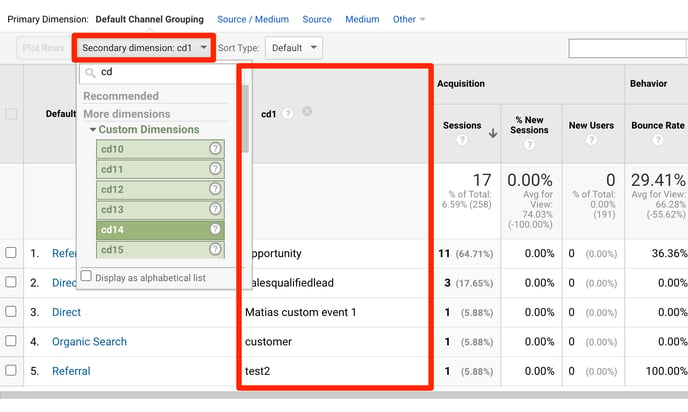 Haven't setup custom dimensions yet? Check out our custom dimensions guide here.