Here are the quick easy steps to connect XSync to your Xero account
Once you have created a XSync account, follow the below on boarding steps to connect your HubSpot and Xero accounts.
You may need to get your Xero administrator to help with this step if you do not have the required access.
Step 1: Connect to Xero
Login to your XSync account and then click on the 'Connect to Xero' button.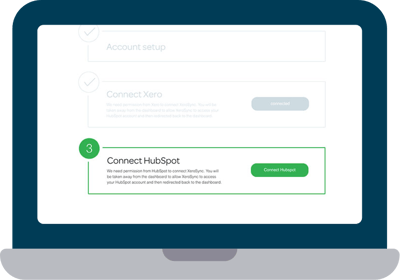 Step 2: Login to Xero
Your Xero administrator will need to log into Xero using their login details.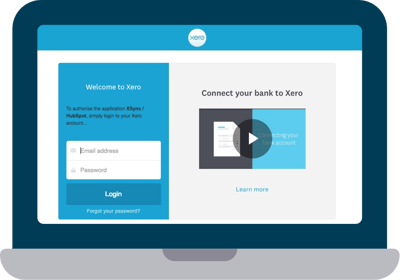 Step 3: Allow access
Allow XSync to access your Xero account.
Data access: We access/store the bare minimum required to make the application function. This includes: Xero invoice ID's, URLs, Contact ID's, Organisation ID's and Payment status. This is further limited to only the invoices created by XSync.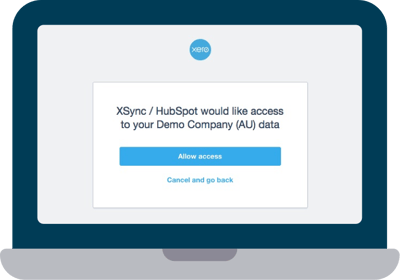 And you're all done!
Now that Xero is connected you can connect your HubSpot account.
Step 4 (optional): Set your preferred default Xero settings
Invoicing can be confusing for non accounts users. But we have set it up so you can define default / preferred options to make it easier for them to create invoices.
Once you reach the dashboard, simply click on "Go to Xero Settings" and select what gets used most often. These options will then pre-populate when the invoice interface is loaded: