Goals are a great way to track conversions and add meaning to many of your Google Analytic reports. When matched with events from HubSpot they become even more powerful.
You can easily create goals for any event that you are pushing to Google Analytics. Eg. What to know what channels drove the most amount of revenue. Or how many customers or leads were generated from particular campaigns. These can all be easily reported on via Goals in Google Analytics.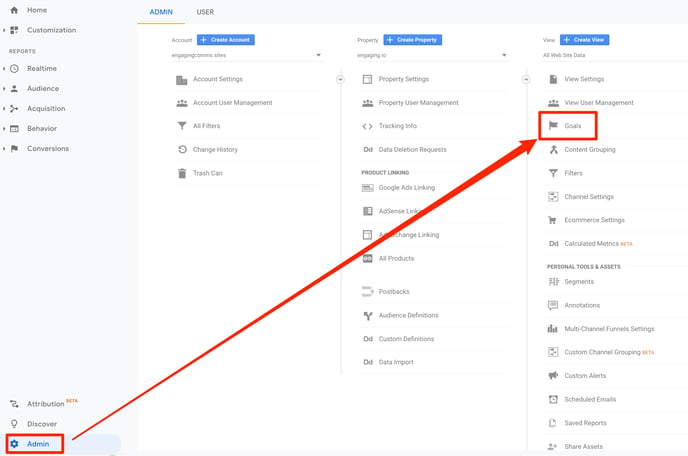 Ensure:
Goal type is set to "Event"
Goal details: These need to match what has been pushed to Google Analytics. The easiest way to find out what these are is to look at your recent events here.

If you are pushing a value on the event ensure "Use the Event value as the Goal Value for the conversion" is set to "YES"